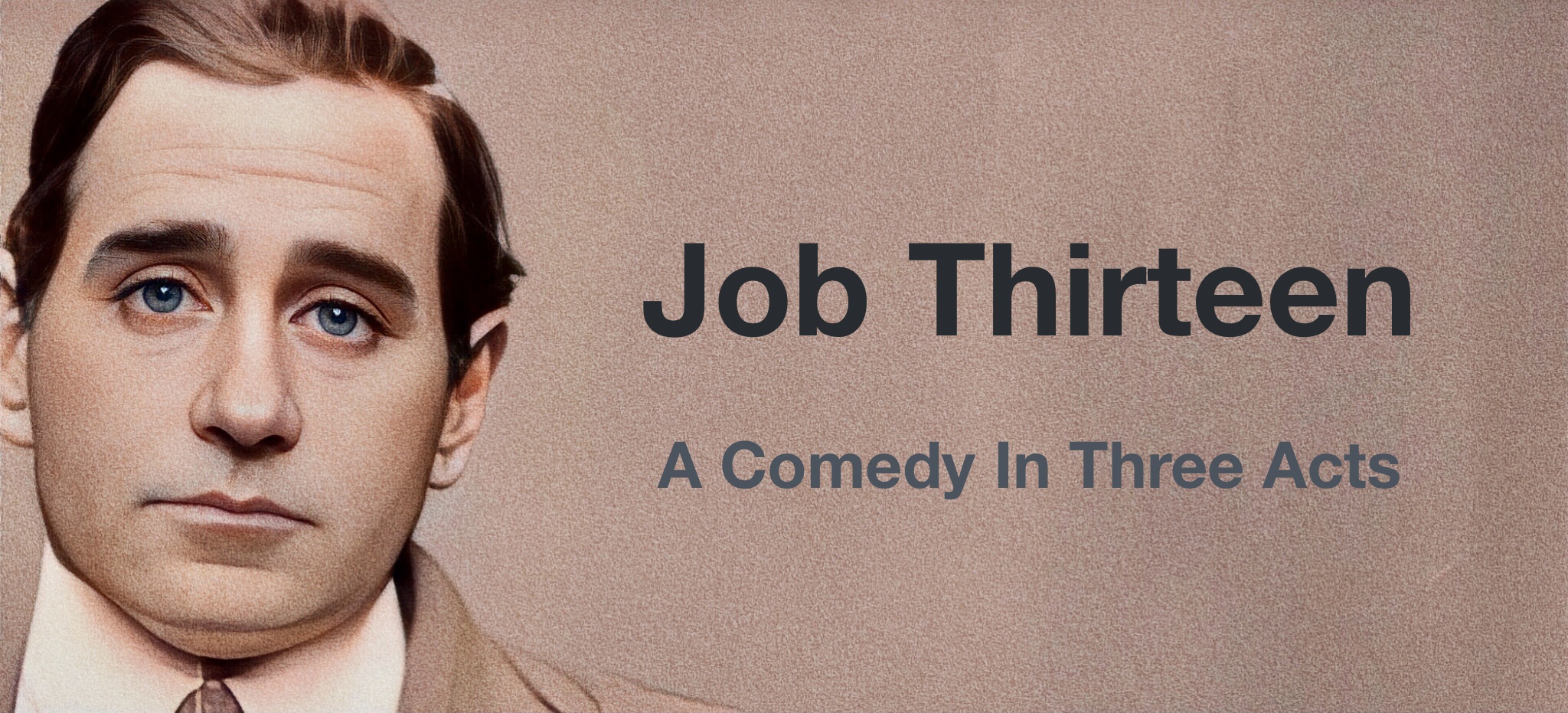 The following appeared in the Grant County Herald Newspaper, April 29, 1926. It chronicles the one and only directorial turn of my grandmother, Jensine Ovidia Johnson. (Mr. J was 5 years-old.)
"Job Thirteen," the amateur play given Friday evening at the Elbow Lake Opera House by the Thorsborg Dramatic Club, netted approximately $40 for the Elbow Lake community fund building. The audience was not as large as the play merited but those who saw the production spoke very well of it. The parts were very well taken and when it is considered that the entire cast was selected from one small neighborhood immediately adjoining Thorsborg the work of the cast and the coach are particularly admirable.
Between the acts, special acts were given by younger members of the community. The play will be presented at Wendell next Tuesday night at the Legion Hall under the auspices of the American Legion Post.
The cast of characters is as follows:
Henry Van Derr.....Oscar Perry
Dan Boggs.....Walter Ohren
James.....Chester Johnson
Prof. Saiselle.....Gilmen Helgeson
Mr. Clifton.....Frederick Gilkeson
Robert Cutter.....Arthur Nibbe
Policeman.....Gilford Helgeson
Edythe Van Derr.....Alice Johnson
Grace Keene.....Adelia Nibbe