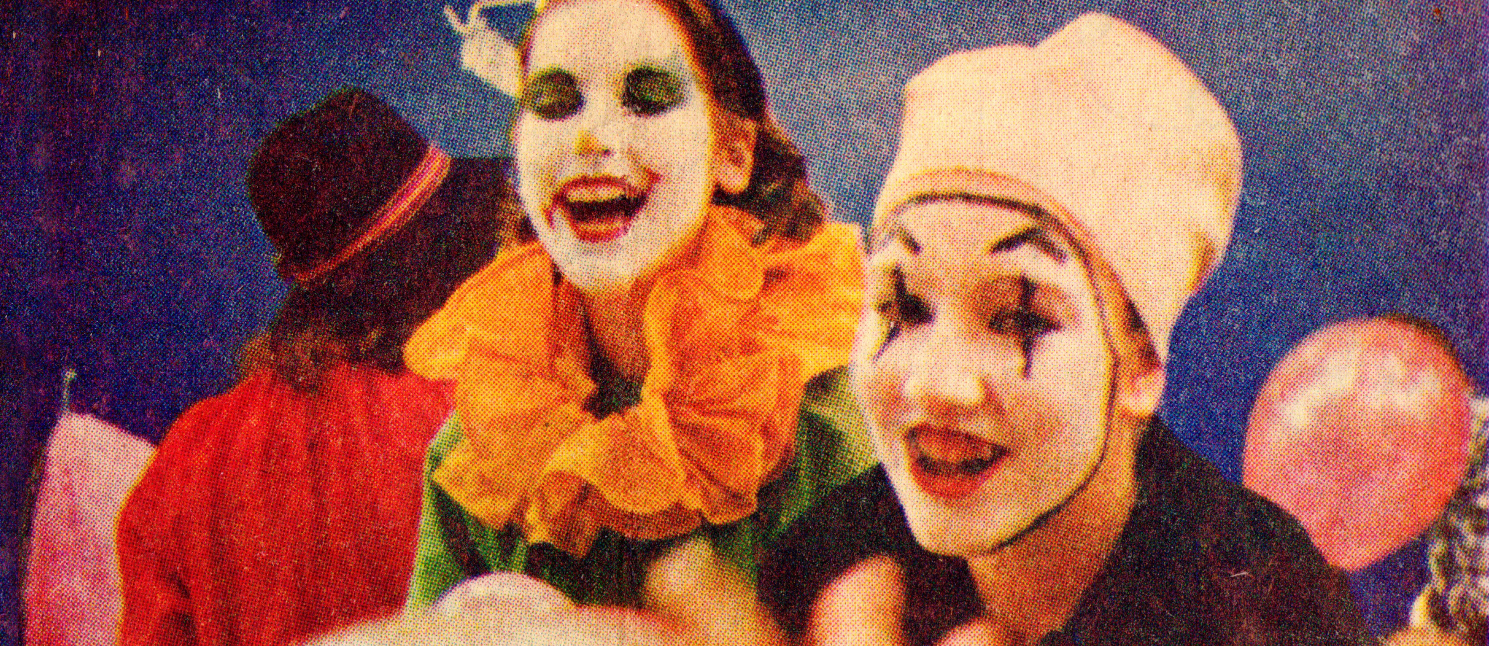 These students are serious about clowning
The six-year-old girl in the yellow nightgown was entranced.
There, standing in front of her, was a young woman with white cheeks, two green spots painted on her nose and eyelashes two inches long.
"Are those real?" the girl said, thrusting her hand toward the lashes.
The young woman, Tammy Kappauf, 17, of Rochester, blinked. Smiled coyly and said, "What do you think?"
The scene was typical of the exchanges between children and members of the Mayo High School Clown troupe.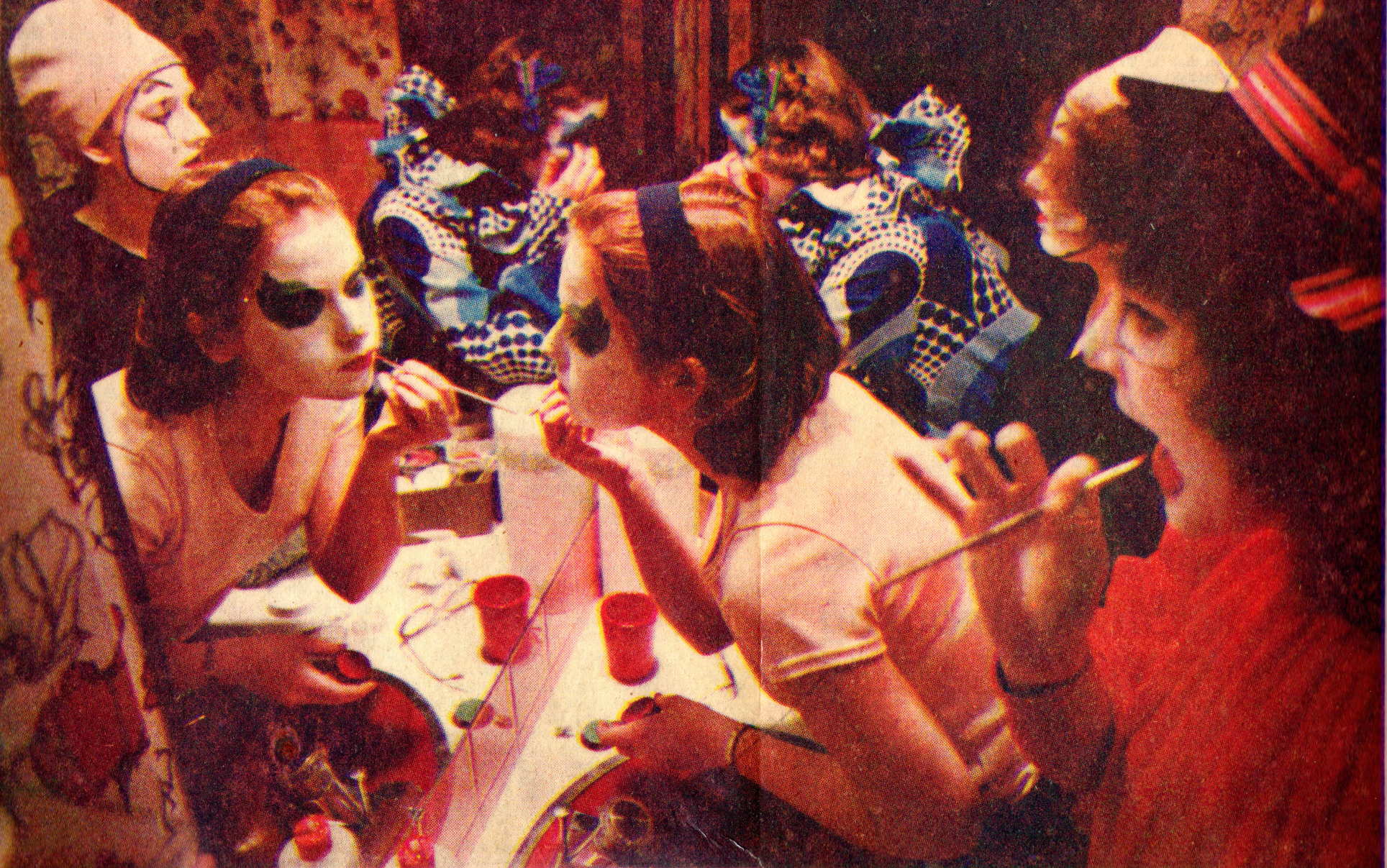 The girl was a patient at St. Marys Hospital in Rochester and Tammy, a member of the troupe, had come with her fellow clowns to entertain patients in the hospital's pediatrics ward.
Besides the long eyelashes - which were fake ---- and the colorful makeup, Tammy wore baggy maroon pants; an oversized pink and black-striped vest with plastic fruit stuck in the pocket; red, white and blue wingtip shoes about three sizes too big and a fisherman's cap with the words "You tickle my fancy" written across the front.
Tammy looked outrageous, but no more unusual than the other four members of the troupe: Lori HuItqist, 17, Kimberly Kerr, 17, Sally Stonnington, 15, and Dawn Duane, 16. They also sported white cheeks, painted noses and baggy clothes.
Mayo High School has had a clown troupe since the school opened in 1986, said organizer Dwain Johnson, the school's theater director and coordinator of instructional television. The troupe is part of "Company," the school's drama club.
For many years the troupe performed almost exclusively at hospitals but recently - because of demand - clowns have added other engagements to their calendar.
In the past year the troupe has appeared at children's concerts, art festivals, Boy Scout jamborees, Christmas parties - just about any group that wanted some free laughs. Barbara Achor, speech and English instructor, currently advises the troupe.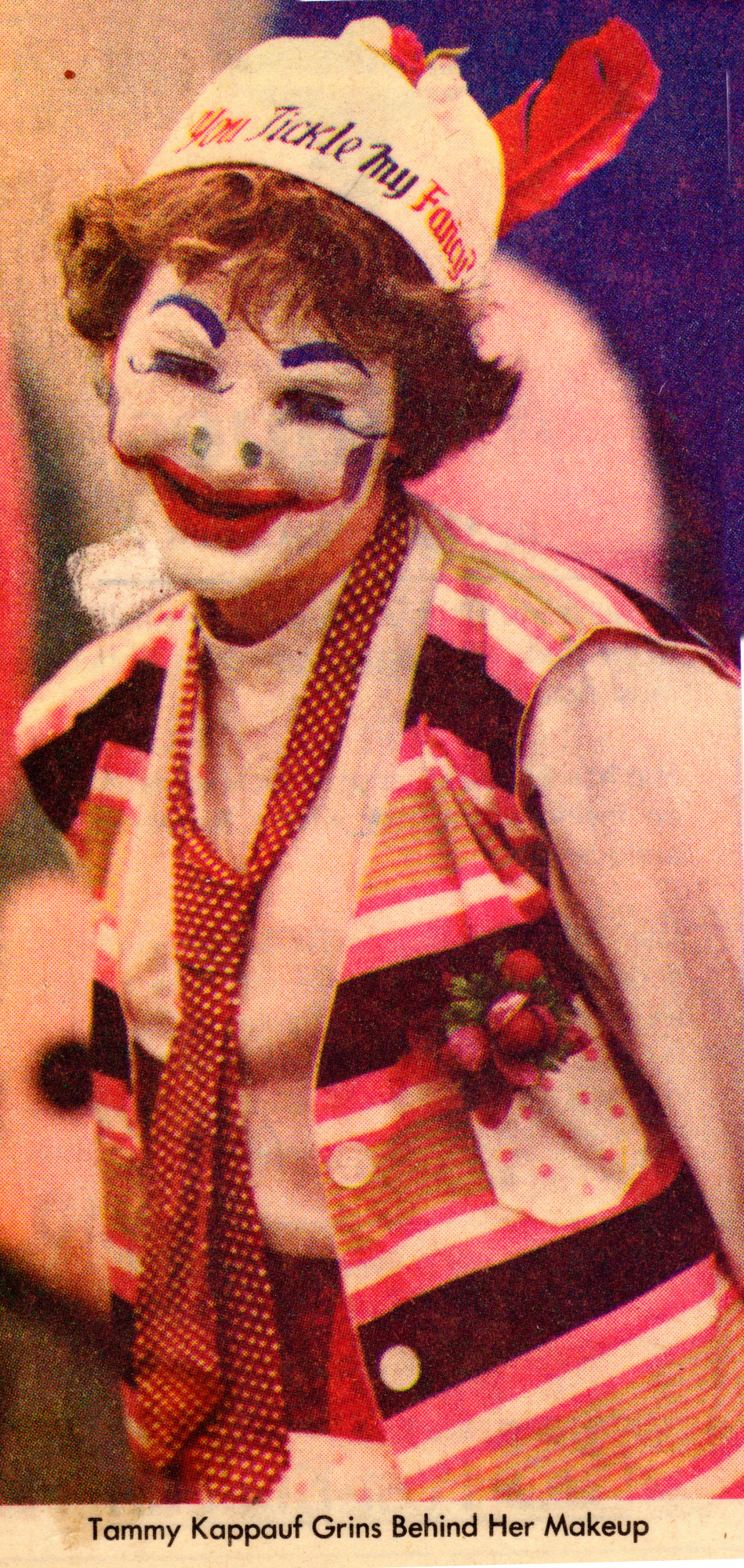 The clowns' routine includes pantomime, vaudeville-type skits, magic tricks, singing and a lot of corny jokes.
Some of the acts are original. some are taken from books on clowning. The troupe's favorite props are balloons, squirt guns, confetti and a slapstick frequently applied, with much theatrics, to somebody's head or seat.
Troupe members share an interest in acting and drama and have helped out in school plays for several years. They also share a desire to take on new personalities and poke fun at some of life's conventions.
"This is like a mask." said Lori, pointing to her white cheeks and blue lips. "It lets me be as crazy as I want."
When appearing at hospitals, the clowns usually do a prepared half-hour show, then visit patients - most often children - in their rooms afterwards.
Performing on children's wards can be both joyous and heart-wrenching for the clowns.
"I love to see those big wide grins on their faces," said Kim of the children. "They must think it's their stuffed toys come to life when we talk to them."
At other times, when children are too sick to respond, it's hard for the clowns to keep smiling. Kim and Lori recently tried to coax a grin out of a six-year-old boy, recovering from burns over 80 percent of his body. The boy only cried as Lori and Kim waved to him through the window of his isolation chamber.
"That wasn't easy," said Kim afterwards. "I wanted to cry, but that would have ruined everything. If only he had smiled, just once, I would have been so happy."
The Mayo clowns will perform at St. Marys and Methodist Hospital children's wards throughout the 1978-79 school year alternating appearances between the hospitals each week.
Mary Vitcenda, THE POST-BULLETIN, Rochester, Minnesota, December 7, 1978